ASR Launch Day: The Great Framerate Debate
by Tristan Oliver
February 23, 2010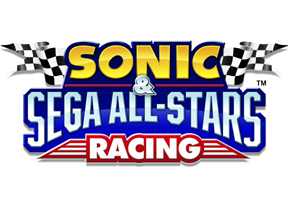 XBOX360 and PS3 Demos Compared, Almost Scientifically
As we hit launch day for Sonic & Sega All-Stars Racing, this may be of interest to you, especially if you prefer your racers constantly chugging along.
We found this Japanese site that compared to the tiniest detail the finer visual points of ASR.  For the moment, only the recently released XBOX Live and PSN demos were compared, but they show off some interesting statistics.
For one, while the XBOX360 demo drops at times to 20FPS, the PS3 framerate actually goes up–in some cases up near 60 FPS, as the two videos below demonstrate.  In all, the XBOX360 demo at Seaside Hill clocks in, on average, at about 28.5 FPS, while the PS3 demo, living in a Billy Hatcher universe, averages at over 32.7 FPS.
The website believes the existence of water effects in Seaside Hill may be to blame for the XBOX360's occasional lag.
If you take a look at the website, you'll also see some screenshots that have differences in lighting and texture between both demos.  The study may be moot if Sumo Digital did indeed clean up the code for both versions.  That will be for you to decide, as ASR is released today.  But for now, the two videos below are certainly thought provoking, and borderline scientific.