Potentially Big Leak May Burst in Sonic 4 PartnerNET Release
by Tristan Oliver
February 23, 2010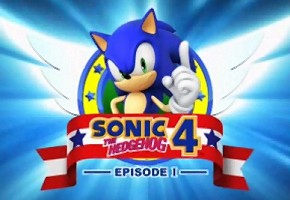 Sonic Retro Actively Seeking Materials from UK Source, More Legit Screenshots Inside

TSSZ News has learned a 27 year old from the United Kingdom is behind what could be the beginnings of a very big leak related to Sonic the Hedgehog 4.
But it's not him directly who's supplying a steady stream of screenshots to Sonic Retro this afternoon, it's a friend of his.  But if there's a manhunt, it may rest on the shoulders of one who only calls himself browny.
The only thing clear at the moment is that browny is getting the materials from another party, one who has access to PartnerNET, the XBOX360 developer network on which a trial copy of Sonic 4 was released last week.  It's not clear how much more or less is on the way, but if nothing else, the batch of shots affirms the authenticity of the photos circulating.
What we have below are the fruits of the leak: A screenshot from an XBOX360 clearly showing the presence of Sonic 4, and a screenshot from Splash Hill Zone.  This is in addition to the boss screenshot that was seen this afternoon.
"We talked to the guy in IRC and he said he'll try and push for more, apparently," Sonic Retro forum administrator Tweaker told TSSZ News late this afternoon.  "We're just taking what we can get, I guess."
Sega has been especially protective of materials related to Sonic 4.  Even on an eyewitness account, prominent community member Endri Lauson changed his mind about leaking game copy to the community when Sega of America community manager RubyEclipse contacted him on the matter.
When prompted as to whether Sonic Retro would remove the materials if asked by Sega, a decision on compliance did not appear clear.
So, here's what's been additionally released thus far–the proof, and the new Splash Hill screenshot.  We will monitor the situation for more developments.  For the record, these photos, as they are coming from a secondary source, may be subject to sensitivity guidelines we recently established.