Inside the Pages: Sonic #210
by Tristan Oliver
February 25, 2010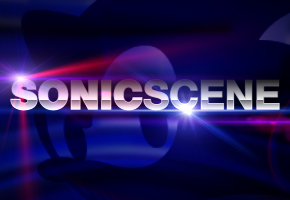 For Amy, It's Hammer Time
Shipping to subscribers now is the 210th issue of the primary Sonic the Hedgehog comic.
This one's a two parter, beginning the Home Invasion arc, which continues and unfolds right after the recently completed Iron Dominion arc, and it's a tie-in to Sonic Universe #13.  Ian Flynn penned the script, with Steven Butler handling primary art duties.  Tracy Yardley joins in cover art duties.
You can see the cover and the first five pages of Sonic #210 below in our gallery.  Thanks to Fox Gungrave of Eversonic for sending the materials in.  If you have news to share, be sure to share it with us by clicking News Tips at the top of every page.
"Home Invasion Part One": In the aftermath of the "Iron Dominion" saga, things are bleaker than ever for our heroes, as one after another is "legionized." Amy, Geoffrey St. John, Rotor and the others do their best to be brave in the face of impending doom. But Eggman, the Iron Queen and Snively aren't exactly seeing eye to eye, which may provide hope for our heroes. Not to mention the intrepid team of first-rank heroes waiting for the proper moment to swoop in like the cavalry! Ties into this month's SONIC UNIVERSE #13
SCRIPT: Ian Flynn
ART: Steven Butler
Shipping Date: February 24th, 2010
On Sale at Comic Shops: March 3rd, 2010
Newsstands: March 16th, 2010
32-page, full color comic
$2.50 US