Sonic / Mario Galaxy 2 Rumor Update
by Tristan Oliver
February 25, 2010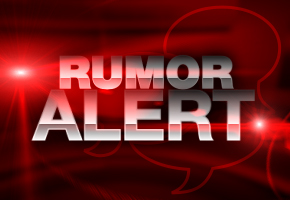 Time to Believe the Lie?
This could either be huge or one of the largest trolls by a mainstream outlet in recent memory.  We're talking about very vague and mysterious reports from the Twitter account of UK based NGamer magazine that suggest Sonic will have a role in Super Mario Galaxy 2. We told you about the rumor earlier this month, and now the magazine staff is at it again.
Within 24 hours, two noteworthy Tweets have surfaced from NGamer, both attempting to draw context between this information and the Nintendo Media Summits, which were held yesterday in North America, and today in Europe.
The first Tweet from yesterday pokes a little fun at the idea, but the second one, from today and apparently from the floor of the European Nintendo media summit, suggests their information may not be so far fetched:
Nintendo summit kicks off in the US in an hour or so. Looking forward to that Sonic in Galaxy reveal? Ho ho.
Matthew at summit: queue for galaxy really long. Is that sonic I hear from the demo area?
This keeps getting stranger.  To remind you, yes, we're at the end of February–not April 1st.  But one way or another this is going to be figured out soon, since Nintendo has announced Super Mario Galaxy 2 will be released in America on May 23rd, and in Europe come June.  Will we have to wait that long to confirm or debunk this?  Hopefully not.  We will keep tabs…and keep treating this as rumor.