Sonic 4 Rated by ESRB
by Tristan Oliver
February 26, 2010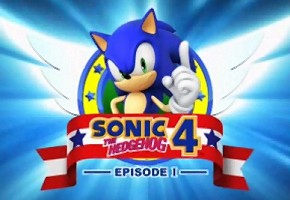 Are There Hints of What's to Come?
From GoNintendo, we have the official ESRB listing for the next Sonic, Sonic the Hedgehog 4.
From time to time, these descriptions give clues, be they blatant or subtle, as to what's in the game, and they can be cause for another long round of discussion and debate.  Unfortunately, the ESRB listing for Sonic 4 does not fall in such a category.  You'll only learn that the game is rated E for Everyone, there's Comic Mischief in the game, and that you "may" encounter Eggman at the end of a level.  The only telling thing with the presence of this rating may be what a lot of fans have feared since the ParnetNET leaks–that this game may be closer to the final product than anyone wants to admit.
In times like these, it remains amusing to read how dry the description is, so you may do that below.
Sonic the Hedgehog 4: Episode I

Platform: PlayStation 3, Wii, Xbox 360

Rating: Everyone

Content descriptors: Comic Mischief

Rating summary:This is a side-scrolling adventure game in which players zoom through themed levels, collect gold rings, and jump on tiny robot enemies. Players earn points for collecting "power-ups" and freeing tiny animals that are trapped in the robots. During boss battles at the end of levels, players may encounter an arch nemesis in a mechanical device that gets charred and emits some flames when damaged.
We'll continue to keep you informed on Sonic 4 matters here at TSSZ News.