Steve Lycett Responds to Poor Eurogamer ASR Review
by Tristan Oliver
February 26, 2010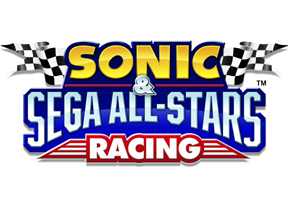 "You Are Very Obviously Doing it Wrong"
It's rare to see a developer–or anyone linked to a developer–respond on this level to a review that's less than kind.  Even more unusual is how the response toes the lines between humor, sarcasm, and disappointment.
First, let's set the stage: While most mainstream outlets–even those who have shown a bias against recent Sonic fare–have generally scored Sonic & Sega All-Stars Racing favorably, only a handful have not, and chief among those is Eurogamer, one of the most well respected online publications in Europe.
The organization awarded ASR with a 6 out of 10, which isn't so bad, all things considered.  But it's how the score came to be by Dan Whitehead–in directly comparing the game Mario Kart amid some stinging remarks–that may have triggered such a strong response:
Everything else is much as you'd expect. Mario's green shell projectiles are replaced with green boxing gloves, the red shells with red missiles. Traffic cones are dropped instead of banana skins, and the lightning bolt power-up is swapped for character-specific special attacks, granted to players lingering at the rear of the pack. Rev your engine at the right point and you get a starting line boost. Hit the speed pads on the track for another forwards shove. It's all warmly familiar, yet uninspiring.

[….]

What's left is merely a pretty good karting game with a few nice flourishes, a couple of clunky design decisions and a whole garage full of Mario's leftovers.
The strong response to the article came from Sumo's Steve Lycett, who not only offered a point by point counterattack on what makes this game great, but reviewed the review:
Seems we've managed to make a marmite game!

If you can't get around the Monkey Ball tracks – you are very obviously doing it wrong. You wouldn't believe the time we spent honing those to work nicely!

No mention of 4 player support in splitscreen either? I can pretty much count on one hand the amount of games that allow this on PS3/360. On the extra game modes in Split-screen outside of straight races.

No mention of the character specific special moves, that we introduced as an alternative hate inducing Blue shell, yet still allow less able players to compete.

Or indeed mention that whilst yes, we do have a straight firing projectile and a homing projectile, there are also some very new ones for this genre, or that the weapon system actually does have a proper paper scissor stone. Gonna get missiled, pop a shild, blind fire back, use the horn area effect. Got a triple item, hold the button for alt fire modes, or push back on the stick to fire some backwards too.

No mention that once you've mastered the drift and trick system, you can attempt to combo these into a lovely long chain and find a super satisfying race system that especially rewarded when competing for Time Trial times.

Or the fact you can use the SEGA miles to ignore single player completely and unlock all the extra content in Multiplayer – one of the big issues that pretty much every party game going has had.

Come on guys, we've really put the effort into making this, and we get a one page review that doesn't even cover the game features, you know the things your readers care about, or you know, spent a little effort seeing how this has a very different feel from Mario Kart.

My review of Eurogamers review – 6/10 could try harder (sorry Dan!) 🙂
So, you've seen both sides of the argument, and you've likely played ASR in one form or another by now.  Who's made the better case–S0L or Eurogamer?  Tell us below.  And remember, we'll be reviewing three editions of ASR in the days to come–the XBOX360, Wii, and DS editions.