Why the ASR Steam Release Was Delayed
by Tristan Oliver
February 26, 2010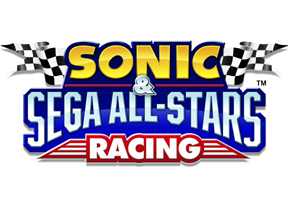 It May be a DRM Dilemma; Another Delay Possible?
TSSZ News has learned a missed deadline by Sega to implement proprietary DRM from the Steam download service may be to blame in the delayed release of Sonic & Sega All-Stars Racing to that platform.
This, according to a News Tip from someone only identifying himself as Nz17, and who also suggests the one week delay may not be enough to pass muster with Steam.
This may not be a bad thing, according to him.  He says that while the proper PC release and other digital download releases of ASR use the SecuROM format for DRM, this particular release will be using Steam's DRM protocol instead.
"Most likely this is due to either not wanting to hassle with two different DRM schemes which might conflict, wanting to pay for only one DRM scheme per release, or wanting to avoid needing Steam users to run as administrator in order to install S&SASR," Nz17 said.
The problem comes with Sega not planning ahead.  The PC port of ASR was evidently made with SecuROM and a full-blown worldwide retail release in mind, according to the tipster.  According to Nz17, the Steam option came too far down the development timeline:
…The version created first was the one with SecuROM DRM restrictions in it and the one with Steam DRM was created afterwards.  An individual or group at SEGA underestimated the amount of time required to implement a relatively unfamiliar DRM scheme and missed the planned deadline.  It's also possible the delay is in part due to the time needed to integrate the in-game achievements with the Steam Achievements system.  Whether that will be the case in the end or whether the team will make the "new new" deadline of one week after initial release is anyone's guess at this point… but they are definitely getting closer.
With this in mind, we'll have to keep tabs as to whether the Steam release of ASR slips back even farther.  In the meantime, we thank Nz17 for clarifying what was a confusing situation for many gamers.  If you have news to share, be sure to share it with us by clicking News Tips at the top of every page.