Video: ASR Retail Framerate Analysis
by Tristan Oliver
February 28, 2010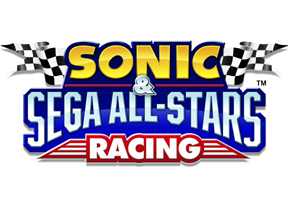 XBOX360 Rates Down
The same group who analyzed the framerate of both the XBOX360 and PS3 demos of Sonic & Sega All-Stars Racing are finished diving into the retail editions.  In the context of promises that framerates would be fixed in retail copies, the results were mixed.
As seen on YouTube, the analysis included a look back at the demo courses in the retail version.  On the PS3 demo, Blizzard Castle held an average of 32.777 FPS, coming close to 60 FPS in some areas.  But on the XBOX360 retail copy, that number went down to 29.788 FPS, sometimes hitting as low as 23.5 FPS.
Even worse is how the Seaside Hill retail track did compared to the demo.  The analysis showed the average rate was down, to 27.917 FPS.  The demo track averaged 28.519 FPS.  Both clocked a range between 20 and 30 FPS.
The numbers are above, and the video is below, but there is one other matter of note: There is already a patch available for the XBOX360 edition of ASR, and it's meant to fix some of these problems.  It's unclear whether another analysis will be done in light of the patch's availability–or if this analysis was done with the patch already applied.