Poll: 64% Don't Think Classic Sonic Existence Matters in Sonic 4
by Tristan Oliver
March 1, 2010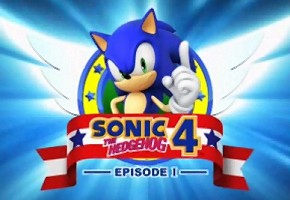 Green Eyes Will Still Mean Greenbacks
Since the announcement and subsequent leaks related to Sonic the Hedgehog 4, there have been numerous community debates as to the current direction of the downloadable title.  Anything from physics to level mechanics to visuals and even Sonic's green eyes in-game have come under intense scrutiny, and ultimate it comes down to one theme: Even though the game is named Sonic 4, classic Sonic, aside from a callback here and there, goes largely unnoticed.
With that in mind, the latest TSSZ News @Issue poll question asked if you felt having classic Sonic in the game mattered to you.  The results of more than 1,000 votes show the concern is not nearly as amplified as some would like it to be.
Out of the votes, 64 percent said it didn't matter to them whether classic Sonic exists in Sonic 4.  Only 27 percent said it did.  Nine percent were unsure.  If nothing else, the poll may hint that old generation or outright "purist" Sonic fans are becoming a minority on the whole.
The latest poll is now available for you to vote on.