American ASR Sales Not Off to a Good Start
by Tristan Oliver
March 3, 2010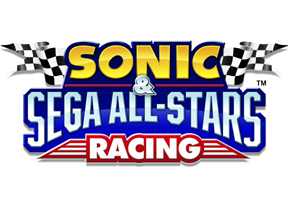 How Bad Was It?  SBK's Launch Week Beat It
We have the first unofficial numbers coming in for domestic sales of Sonic & Sega All-Stars Racing.  They are in courtesy of VGChartz.com, and the numbers are not good.
Comparing to the Europe Chart Track multiplatform figures, American numbers and ranks are down across the board.  The bright spot was in ASR's Wii edition, which came in 23rd on the top 50 for last week, selling just 20,498 copies.  In contrast, Sony's Heavy Rain sold over 200,000 copies.
The other editions didn't even crack the top 50.  VGChartz estimates only 10,432 copies of the XBOX360 edition were sold, and the PS3 edition–without console specific characters–only moved 7,419 copies.  The Nintendo DS edition fared only slightly better, moving 7,765 copies.
Further comparison is where it starts to get ugly.  ASR for the Wii was beat this week by Mario Kart Wii, which came in 15th on the American top 50 charts.  And while ASR for the DS didn't crack the top 50, its most direct competitor–Mario Kart DS–did, at number 26, not too far from ASR Wii.
Here's another unpleasant statistic.  We strictly compared the Wii launch week figures for ASR versus last year's Wii release of Sonic and the Black Knight, which was widely panned by the mainstream gaming outlets.  SBK's launch sales were better–decisively better, in fact.  In its first week, SBK sold 28,290 copies domestically, a 38 percent improvement over how ASR Wii fared last week.
Also noteworthy in the American sales figures is how other Sonic and Sega titles may be hurting ASR's chances of success.  Fourth for the week was Sega's Aliens vs. Predator for XBOX360, while the PS3 edition was ninth.  And right above ASR Wii in the domestic top 50 were the Wii and DS editions of Mario and Sonic at the Olympic Winter Games, at #21 and #22, respectively.