More Sonic 4 Concept, Badnik Reveals
by Tristan Oliver
March 4, 2010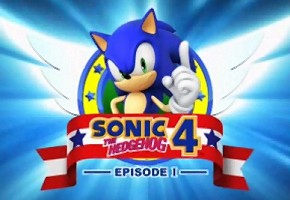 Bubbles Joins In

It won't just be Sonic 1 badniks coming back for more in the next Sonic.  Today, Sega revealed on the Sonic 4 website that Bubbles will join Motobug and Newtron as classic enemies in the game.
Perhaps playing a little bit into the global economic downturn, the description of Bubbles notes multiple versions of the badnik are coming, including a new red version.
But unlike in the glory, cash filled days of Sonic 3, Sega says not all Bubbles badniks will have spikes:
Bubbles is balloon fish type robot who returns back from the ruins of the Angel Island. Due to Eggman's budget cuts, not all version of Bubbles are spiked. However, watch out for the red ones!
In addition to the rendered Bubbles, concept art was also released for the badnik, as has been par for the course in previous badnik reveals.  You can see those in the gallery below.  Another one will be revealed in a week's time–we'll be here to keep you up to speed.