Video: AU Morning Crew Plays M&S Winter Olympics…Poorly
by Tristan Oliver
March 4, 2010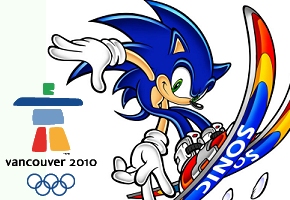 The Games May be Over, But the Hilarity's Just Begun
The 2010 Olympic Winter Games in Vancouver are done and over with and presumably, so is the hype surrounding Mario and Sonic at the Olympic Winter Games, after selling millions of units.
For the duo we're about to show you below, that can only be a good thing.
Making the rounds recently just on its merits of humor is the morning team of Channel 9's Today program in Australia.  During the Winter Olympics, the anchors challenged each other to a game of Curling in what is clearly M&S Winter Olympics.
To many, Curling may be one of the most mundane sports ever conceived.  The Today crew found a way to make it interesting.  It had very little to do with the actual sport.
Take a look and see for yourself below.  Even Sonic and Mario look a bit bamboozled.