Amid Widespread Problems, ASR PS3 Patch in the Works
by Tristan Oliver
March 8, 2010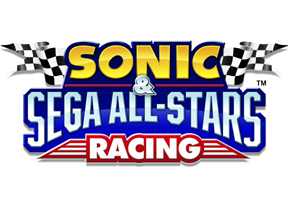 Dreamarena Trophy Turned Out to be Nightmare
PS3 owners of Sonic & Sega All-Stars Racing should expect a patch for their copy of the game in the "near future"–information confirmed by Sumo Digital's Steve Lycett today.
The patch may be part of a coming DLC update (which may mean you'll have to pay for it), and would fix issues many PS3 gamers have endured surrounding the Dreamarena trophy.  It was simple enough to get–just go online and race with a friend.  But there are numerous reports that the trophy will not trigger, no matter how many times it's attempted.
Gamers who have been writing into Sega and/or Sumo Digital have typically received a response close to this:
Thanks for your email. We've been looking into reports with an issue with the Dreamarena trophy. It seems depending where the player exists in your friends list, sometimes this may not trigger.  We are looking to release an update to support new DLC in the near future, our plan is to include some new code to address this.  Apologies for the problem you're having, hopefully we'll have the update out soon and it should make this work as expected!
Sumo's Steve Lycett affirmed the investigation this morning on the Sega forums, saying in part that "It'll be sorted out soon."
So, the good news is PS3 ASR owners should soon have this problem resolved.  The better news is that the fix will come with DLC.  The not-so-good news may come if you have to pay for the update, and only want the fix.  That's to be determined, as we're not done covering ASR with DLC afoot.  Stay with TSSZ News for the latest information.