In Britain, ASR Wii Sales Beat Mario Kart
by Tristan Oliver
March 8, 2010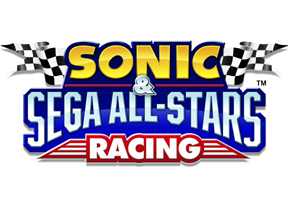 Sales for All But 360 Version Up
This morning, the latest Chart Track figures were released, and they indicated mostly good news in Britain for Sonic & Sega All-Stars Racing.  This was to be expected, the benefit of a full week of sales in Britain.
Going off the multiformat individual units chart, perhaps the most important news of all is that the strongest ASR, performer, the Wii version, beat Mario Kart Wii in overall sales.  While Nintendo's offering dropped two places to 16th, ASR for the Wii moved up 3 places to 12th.
Right behind Mario Kart is the DS edition of ASR, making its debut on the top 40 for the first time at 17th.  Its place also makes ASR the top DS seller overall.  It too beat its DS counterpart, Mario Kart DS, which placed 31st.
The PS3 edition also bumped up a couple spots to #27 overall.
Interestingly, the ASR version with the most extras, the XBOX360 edition (dubbed Sonic & Sega All-Stars Racing with Banjo-Kazooie) moved down in the overall ranks.  Chart Track reports the XBOX360 edition dropped 3 places and is now 19th overall.
When looking at these numbers, consider that this was ASR's first full week on store shelves.  On the one hand, sales mostly improved, but on the other hand, they may not have improved quite as well as could be hoped, given the extra five days' sales.  Next week will be the true test of ASR's sustainability in Britain, but we may have indicators earlier than that when the unofficial estimates come in later in the week for North America.  We'll pass those along here when they come in.