Sonic 4 Preview Coming in Next ONM
by Tristan Oliver
March 8, 2010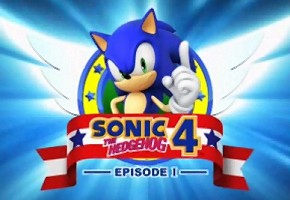 No Joke, a Media Blitz to Begin

It looks like Sega is targeting a magazine media blitz for the next Sonic within the coming weeks.
In addition to features in Game Informer and Nintendo Power, the UK's official counterpart Official Nintendo Magazine will have a preview of Sonic the Hedgehog 4: Episode 1 in its May issue.  The tease was issued in the current edition.
TSSZ News has learned first impressions and screenshots will be a part of the preview, and hopefully they'll be different from the ones already circulating from Game Informer.
So, saddle up–the level of both hype and scrutiny for Sonic 4 is set to really jump as the new magazines start making their way to shelves.  We're expecting Nintendo Power to be among the first to set the stage.  Turn to TSSZ News for the latest information and analysis on the next Sonic.  And if you can help us with scans of this or any other coming preview, we encourage you to do so via our News Tips system.