XBOX Magazine States No Cutscenes or Dialogue in Sonic 4
by Tristan Oliver
March 10, 2010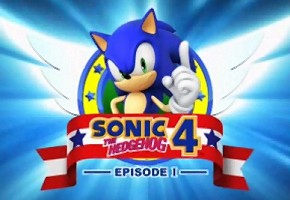 A Small, But Important Tidbit
Purist Sonic fans are quickly running out of reasons to doubt the next Sonic.
We now have word in, again from NeoGAF, that the latest edition of the U.S. Official XBOX Magazine includes a two page spread on Sonic the Hedgehog 4: Episode I.
TSSZ News has learned there isn't a whole lot of new information divulged in the article, aside from a small number of new screenshots, and word that there will be no cutscenes or dialogue contained within the game, aside from the ending.
The article also purportedly has conflicting information about the rumored cliffhanger ending for Episode 1.  XBOX Magazine states that completing the game without all emeralds will still get you a similar ending, but that obtaining all emeralds will offer a clearer, alternate cut, with better resolution and perhaps a better idea of what to expect in Episode 2.
We'll see if we can't get some scans up shortly.  If you can help us in this endeavor, we encourage you to let us know via our News Tips system.