Estimates Show ASR Domestic Sales Way Down
by Tristan Oliver
March 12, 2010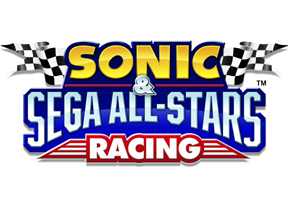 In Some Cases, 60 Percent or More
Though Sonic & Sega All-Stars Racing benefited greatly from its first full week of sale in the UK, charts for the second week (and technically, the first full week) in North America paint a more troubling picture for the game.
Second week estimates are in to VGChartz.com.  We must stress these are unofficial estimates, and the good side of them is that for Europe, the numbers reflect the overall bump up seen in the official Chart Track listings from earlier this week.
The wesbsite estimates 21,209 copies of the Wii version were sold in Europe last week, and 16,408 DS editions were sold.  The XBOX360 and PS3 editions were down, but only slightly–at 11,922 and 12,779 copies, respectively.
Where the worry begins is in the latest figures for North America.  While ASR for the Wii remains the most popular sold edition, the website estimates a drop to just 9,415 copies sold–a staggering 56 percent decrease.  The DS edition was spared no mercy, either, only selling 2,971 copies domestically last week.  That's a nearly 62 percent drop from launch week.
It wasn't much better on the HD console side, either.  It's estimated the PS3 edition of ASR sold only 3,047 copies in North America, a nearly 59 percent drop from launch week.  The XBOX 360 edition with Banjo and Kazooie sold 4,197 copies, a drop of nearly 60 percent from launch week.
Figures for the PC release, physical or downloadable, were not immediately available.
Now that ASR is about to conclude its second full week of sales in Europe, it will be intriguing to see if this trend moves across the Atlantic next week, when the Chart Track figures officially come out.  It's also possible Europeans may end up keeping this game relevant for a while.  We will let you know the official Chart Track numbers when they are released early next week.