First ASR DLC hits Marketplace
by Ryan Bloom
March 16, 2010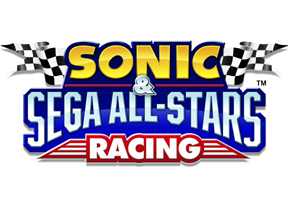 What does 400 points get you?
"Sooner rather than later" was the quote given when regarding when the first Sonic & Sega All-Stars Racing downloadable content (DLC) would be released. Given all the crazy rumors leading up to the game's release about downloadable racers and such, many expected more news on that.
Early this morning, the Xbox Live Marketplace updated with new content to reveal the first piece of All-Stars Racing DLC:
Unlock All Characters & Tracks
Race past the competition and speed your way to victory with a whole host of Sonic & SEGA All-Star characters and exhilarating tracks. Unlock all 24 tracks and 22 characters from the start with this exclusive download. Winning has never been so sweet!
It's priced at 400 Microsoft Points ($5). In comparison, the Sonic Unleashed DLC – which contained 5 new and remixed levels set in existing game locations – cost only 250 Microsoft Points ($3.12). The rumored price tag for Sonic the Hedgehog 4: Episode 1 is 400 Microsoft Points. There are a number of other fully-complete Xbox Live Arcade games on the Marketplace that also cost 400 points.
This is not the first time a developer has charged money for what is essentially a glorified cheat code. Electronic Arts has been releasing "Unlock everything" cheat code DLC for many of its games for years now, with a similar pricing structure.
There is currently no word of a Playstation Network release for this DLC – but given that the PSN typically updates on Thursday, I'm betting we'll see this go up then. If you spot the DLC on in the Playstation Store, be sure to submit a news tip.
(While I'm here, I'd also like to state that there is an Xbox 360 All-Stars Racing video review coming down the pipe soon – I'll try and have it ready by or before next week, so be on the look out for that)