In Interview, Sega's Hayes Hints at Future Sonic Heroes-esque Game
by Tristan Oliver
March 17, 2010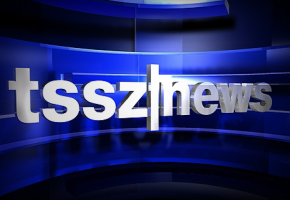 Adds "We're certainly not trying to over-do Sonic"
An interview published by CVG with Sega West boss Mike Hayes indicates, among other things, that the company considers the Mario and Sonic brand a part of their future strategy with the hedgehog, and hints that something Sonic Heroes like may also be a part of that company strategy.
Hayes explains in the interview that Sega sees Sonic in four parts: M&S, Sonic himself, an "All Stars" component, and the Heroes format.  All of those, he says, are areas he'd like to pursue further, all targeting different audiences:
The thing with Sonic you need to understand is that there are different parts of the Sonic family. This is how we're building the whole strategy. In one corner you've got Mario & Sonic franchise, in the next you've got Sonic The Hedgehog. Then you've got the All-Stars – that's pretty much everybody. Then you've got something we haven't seen for a while, which is like Sonic Heroes, multiplay-type game.

Those are the four areas we want to develop. Interestingly, each of those is going to have different audiences. With the Sonic The Hedgehog brand, we have a lot of people who are legacy fans in a way. And that's where the new game came from: Wouldn't you like to play in the style of your old Genesis or Megadrive but in the beauty of re-enhanced high definition? It doesn't mean we won't tap into the All-Star games, or we won't take Sonic in other directions in future.
"We're certainly not trying to over-do Sonic – we need to plan that roadmap," Hayes added, explaining later how the major Sega IPs may be released on a biannual schedule.  He included Mario and Sonic in that particular queue–indicating the company may have bigger plans for the duo than just the Olympic Games.
Hayes also laid to rest the reason why Sonic 4 is a download only title:
Kind of a mixture of reasons. A lot of it is the whole digital entertainment part. We like everybody else are trying to learn how best to deliver entertainment in the future to consumers. This was a relatively low cost part of Sonic. We wanted to see how it was received via that delivery.

For something like Sonic 4, the consumer will often be quite core. They play a lot of multiplayer, a lot of downloads off XBLA and PSN. We're feeling our way if we're perfectly honest, but it seems to make sense.
Other notables from the interview include Hayes's commitment to "reinvest in our core franchises," and that there are announcements coming for this year's E3 expo, but would not elaborate on what to expect–at least in this portion of the interview.  This is a two parter, and more may be revealed when CVG publishes part two.  We will keep tabs.