New ASR Sales Estimates Show Some Consistency
by Tristan Oliver
March 18, 2010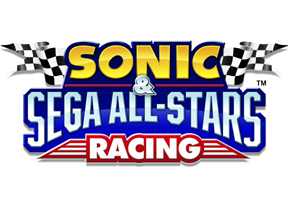 Which Editions Saw a Sales Increase?
There's good news and bad news in the latest European and North American sales estimates for Sonic & Sega All-Stars Racing, as estimated by VGChartz.  The bad news is that, with some exceptions, sales for ASR continue to drop.  The good news is that there are exceptions, and the drop-offs are not nearly as pronounced as last week's–indicating there may be some stability going forward.
For week three, the Wii version remained the hottest seller, according to the unofficial tally.  It's estimated 19,248 copies of ASR were sold in Europe, while 8,329 were sold in North America.  Those are pretty healthy retainers, representing week-to-week drops of just about 9 and 11.5 percent, respectively.
Sales of the XBOX360 edition did suffer in Europe, only selling 7,398 copies last week, a nearly 38 percent decline.  But domestically, sales were pretty flat with 4,004 copies estimated to have moved.
The news gets better when looking at the PS3 edition.  VGChartz shows a sales increase domestically, with 3,291 copies sold in week 3.  That's a nearly seven and a half percent bump week to week.  Unfortunately, that wasn't reflected in Europe, where sales of PS3 editions of ASR have been estimated to drop to 9,425 copies–a more than 26 percent decline.
But for the DS edition, the increases were across the board.  In North America, it's been estimated 3,971 copies moved, which is a significant increase of one third.  European sales estimates were also up slightly to 16,746 copies.
Overall, it appears the sales flow of the game may have found a groove, and this sort of consistency should level out and continue, barring any price drops.  Also noteworthy is how Europe is carrying a lot of the sales weight so far for ASR.  It appears the game's popularity is more widespread there, while in comparison, ASR is barely making a peep domestically.  Whether this will influence who gets what for DLC is to be determined.
A quick reminder–to be clear, these are unofficial sales estimates and are not sanctioned by Chart Track or NPD.  If there's a significant change, up or down, we'll bring you the Chart Track figures on Monday.