In Q&A, Iizuka Says Sonic 4 in Development for About A Year
by Tristan Oliver
March 22, 2010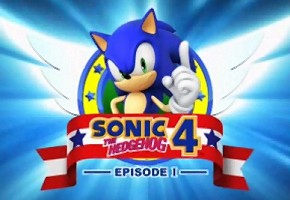 Download Only Rationale, and a few Contradictions, Inside
The UK's Official Nintendo Magazine has just published its Q&A with Sonic Team's Takashi Iizuka, in which they spoke about the upcoming Sonic the Hedgehog 4: Episode 1.
Chief among the new details is settlement to debate that has been ongoing ever since the first teaser trailer was revealed in September: How long the game's been in development.  Iizuka clarifies that the development timetable for the next Sonic isn't as quick as was once thought:
About a year including concept development. As this is a downloadable title, the data size and price is very different from a packaged title. We just focused on old school classic game content to minimise data size and price.
Iizuka also says Sonic 4 was "always planned" as a download only affair, claiming the price point for each episode–which has not yet been disclosed–is more indicative of such titles.
Going forward, he explained why he made the call to take Sonic's Homing Attack from the mostly 3D realm to this 2D follow up:
As you know, Homing Attack was an action featured from 'Sonic Adventure' and it didn't appear in the classic series. In Sonic 4 the Homing Attack is added, and this provides sense of speed that none of the classic series have.
Now, to some conflicting information.  Iizuka says in the ONM Q&A that Sega and Sonic Team are looking into a "increased number" of episodes in the series.  NGamer magazine had previously reported that number to be 3.  Here, the door's being opened for more, assuming Sonic 4 finds sales success through the download medium.  Furthermore, while original trailers touted Sonic 4 as "all new," Iizuka says there will be more classic callbacks in Episode 1 and further installments, creating a mix of old and new:
Sonic 4 stages have motifs that remind us of previous series, but they have been designed to be completely new for this game. We prepared many gimmicks and devices that are classic and also some you have never seen before!
Other points include Iizuka not being able to confirm but perhaps hinting at a versus mode in later episodes, and hardware specific gimmicks for each edition, reaffirming that the Wii version will include motion control.  Perhaps most noteworthy for purist Sonic fans is another direct comparison between expectations for Sonic 4 and what was enjoyed in the past.  When asked about which canon shares the most in common with Sonic 4, Iizuka wrote:
Of course Sonic the Hedgehog trilogy is the one this has most in common with. With the DS Sonic series, you have various actions like grind or boost. What I am creating with this title is a simple platform action game that you can enjoy with one button.
Those who enjoy 3D Sonic fare weren't left out of the Q&A either, with Iizuka hinting that something may be coming soon, but wouldn't elaborate further.
"I cannot answer how 3D action series will expand from now on unfortunately," Iizuka said.