UPDATE: Sonic #214 and Sonic Universe #17 Preview
by Tristan Oliver
March 22, 2010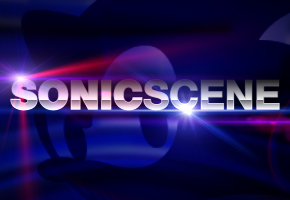 First Look at "Trouble in Paradise" Tails Arc Inside
MONDAY UPDATE: Today the descriptions for the covers we have below were made available, so we have those for your review.
Our original story follows after the official synopses:
SONIC THE HEDGEHOG #214

Written by Ian Flynn, art by Steve Butler.

"Reigning Cats and Dogs Part Two": Sonic, Sally and Big find themselves in the middle of all-out WAR! It's mass hysteria as the clash of the Cats and Wolves begins, but what new threat could be pulling their strings? Get ready for old friends, new faces and much, much more in the cataclysmic conclusion of "Reigning Cats and Dogs"!

32 pages, $2.99, in stores on June 30.
SONIC UNIVERSE #17

"Trouble in Paradise Part One": Tails takes the spotlight in this brand new adventure! The twin-tailed fox treats his friends Bunnie and Antoine to a long over-due honeymoon on the remote and idyllic Cocoa Island… but not remote enough to keep a brand new villainous force from spoiling the party! Who are these foul fowl? What do they want? And more importantly, will our heroes survive their first encounter with the fine-feathered fiends?

32 pages, $2.99, in stores on June 29.
—–
Below in our gallery, you'll find the covers of two upcoming Sonic comics from the Archie pipeline.  They'll be out starting in June.
First, we have Sonic #214, which will concluce the coming Reigning Cats and Dogs two parter.  It looks like the mystery alluded to in the issue 213 preview is a Chaos Emerald, with everyone wanting their hands on it.
Second, good news for Tails fans: issue seventeen of the Sonic Universe comic will begin a four part arc known as The Tails Adventure.
We don't have the official descriptions yet, but when we do, we'll pass it along.  In the meantime, enjoy the cover art–primarily handled by Tracy Yardley–below.