Sonic 4 to Be 3 Episode Affair
by Tristan Oliver
March 22, 2010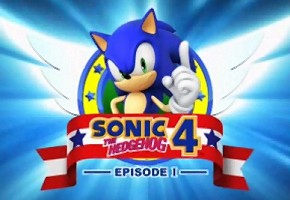 Motion Control Also Affirmed for Wii Edition
The British magazine NGamer has published a preview of Sonic 4 in its latest issue, and affirmed Sonic 4 will be a three episode series.  This is according to an account published on The Sonic Stadium early this morning.
NGamer says each episode will contain four primary zones, each consisting of three acts, and a boss stage.  All told, that means we should expect twelve main zones.  To compare, Sonic 3 and Knuckles had thirteen main zones, including the one act Hidden Palace and Sky Sanctuary, with Doomsday Zone acting as the fourteenth.
Motion Control has also been affirmed for the Wii edition, specifically in controlling the game's Special Stage.  Players will tilt the maze and guide Sonic through it using the Wiimote.  Given the speculation surrounding this picture, we suspect a similar mechanism will be placed in the XBOX360 and PS3 released through the use of side buttons.
Those are the new details coming out of NGamer magazine.  There's more to come as we follow along on the road to Sonic 4: Episode 1's launch.  Thanks to SoNiC FReaK and glem3 for sending this news tip in.