Inside the Pages: Sonic #211
by Tristan Oliver
March 23, 2010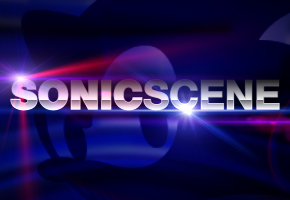 "Security Measures" Continue Inside
Shipping tomorrow from Archie Comics will be issue number 211 of the primary Sonic comic series.
This edition will end the two part Home Invasion that started last month.   It appears there will be a lot of cameos to expect in the coming edition, including Monkey Khan, Geoffrey, Sniveley, and more.  Ian Flynn penned the script, and Steven Butler handles primary art duties.  Tracy Yardley is a part of the cover design.
We have the cover and first five pages of issue 211, following Archie's official synopsis.
"Home Invasion Part Two": Iron Nicole reveals a secret that the Iron Queen never saw coming… and now all bets are off as the duel to end them all begins! But that's just the half of it, as friends, foes and perhaps a bystander or two enter the fray with freedom hanging in the balance! Don't miss this thrill-packed issue filled with one great Sonicverse character after another including Monkey Khan, Tails, the Iron King, Espio, Snively Robotnik, Geoffrey, Lien-Da, Amy, Antoine and more! Don't miss the explosive action!
SCRIPT: Ian Flynn
ART: Steven Butler
Shipping Date: March 24th, 2010
On Sale at Comic Shops: March 31st, 2010
Newsstands: April 13th, 2010
32-page, full color comic
$2.50 US