Ten High Res Sonic 4 Screenshots
by Tristan Oliver
March 23, 2010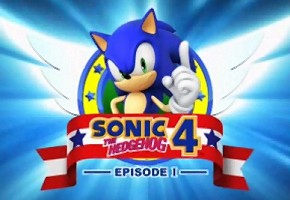 Crystal Clarity of Splash Hill, Inside
Tired of those hit and miss magazine scans of Sonic 4 features from this month?  Upset you can't see every little detail of what's revealed?  Do you insist on only the highest quality screenshots?
We have the solution.
Below are ten clean, flat screenshots from this month's focus on Splash Hill Zone.  They are courtesy of UK site GamesRadar, which uploaded the screenshots to complement a preview they have relayed from NGamer magazine.
Some of these screenshots are new, and some are not.  But all of them are in high resolution, and all appear to be from the Wii edition of Episode 1.
Check them out in the gallery below.