IGN's Sonic 4 Preview: "Quite Dazzling"
by Tristan Oliver
March 25, 2010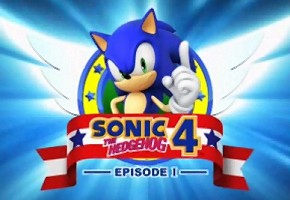 That, and a Couple More Screenshots Inside
No need to grind the ax this time–the notoriously anti-Sonic media behemoth known as IGN is actually quite excited for Sonic the Hedgehog 4: Episode I.  This, according to the preview published today by the UK division's Martin Robinson.
"It's a thrilling discovery to realise that Sonic's core concept is still as brilliant as ever," wrote Robinson.
It gets better.  Robinson touches on the fusion of Sonic's modern look and his mostly older tricks, saying the combination not only in character, but in power-ups, works well:
Sonic himself is also a blast from the past. His look in the game may well stem from the 3D generation of games, but his moveset harks back to earlier days. The only addition to the standard set of run, jump spin and spin attack is the homing dash that Sonic Adventure introduced and it's been well worked in to a 2D space, providing an invaluable tool when trying to chain airborne enemies in order to maintain speed. Likewise the power-ups are of the old order – speed-ups, shields and the trademark glittering invincibility were the only ones we witnessed, and we doubt there are any other outlandish additions that lay in wait.
Robinson closes by saying there is something "truly and genuinely" different about the expectations of the final product, referring to past titles that looked good at first glance, but never delivered upon execution.
The preview came with another batch of screenshots, and like before, some were new, and some were not.  We tried to weed out the newest in the bunch, and they are available below in the gallery.