GameStop Offering Deep Discounts on Some Sonic Fare
by Tristan Oliver
March 26, 2010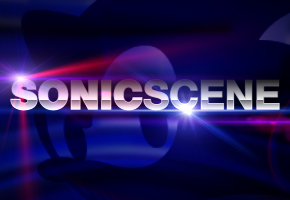 Sonic Unleashed, M&S Winter Olympics Affected
If you were left feeling a little jealous at the Playstation Network specific Sonic sale exclusive to Europe and Australia this week, one of the largest game retailers there is, GameStop, is here to satisfy your needs for cheap games.
From now until April 25th, the chain will hold its Game Days sale, offering numerous titles at a discount across all platforms.
Among the sale items are all but the PS2 edition of Sonic Unleashed, going for just  $14.99.  Fresh off the actual games in Vancouver, the Nintendo Wii and DS editions of Mario and Sonic at the Olympic Winter Games are getting a price cut, to $24.99 on DS and $29.99 for the Wii.  Also on the Wii, Sonic and the Black Knight's price has been cut to $19.99.
Also noteworthy are the price cuts for Sonic's Ultimate Genesis Collection, with both XBOX360 and PS3 copies slashed to $14.99.
The sale only applies to new titles.