ASR Wii Holds On in Latest UK Charts
by Tristan Oliver
March 29, 2010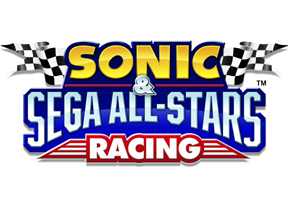 DS Version Drops
The latest official Chart Track listings show only one edition of Sonic & Sega All-Stars Racing is holding some sales consistency.
It is again the Wii edition that holds its own, dropping only one place from the previous week to #20 on the multiplatform top 40.  It could not beat Mario Kart Wii, which retained its eighteenth spot from last week.
The DS version of ASR took a big hit, dropping eight places to #34 on the top 40.  It looks bad, but it at least placed, while Mario Kart DS did not.  Interestingly, ASR for the DS was beat by Mario and Sonic at the Olympic Winter Games for the Wii, which enjoyed a resurgence back into the top 40, hitting at #32.  Once again, the PS3 and XBOX360 editions didn't make the chart.
For reference, Sonic Classic Collection dropped fifteen places from last week, coming in at #38.