Lycett on ASR DLC: "We're Done With It"
by Tristan Oliver
March 29, 2010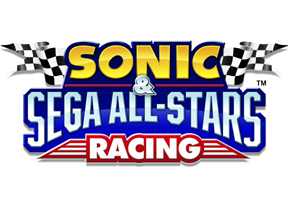 Release Schedule Now in Sega's Hands
Amid increasing anticipation for the next level of downloadable content in Sonic & Sega All-Stars Racing, Sumo Digital's Steve Lycett took the weekend to assure fans that they are getting some good–and soon.
"DLC is coming – and I beleive most people will be happy when it hits," Lycett said under his S0L handle Saturday at the Sega forums.  "From what I'm hearing though it's not much longer. Certainly we're done with it bar any last minute headaches."
Lycett's words indicate that at least a batch–perhaps the first of a few, perhaps not–is in Sega's hands, ready to be deployed.  Therein lies the problem; Sega has its own plans for a release schedule, and Lycett claims to know little about it.
"You'll notice we've not announced a release date – that's as sometimes it's not entirely under our control," Lycett added.
There's something else you may have noticed–no hints were given as to what exactly is coming.  That's where we come in: TSSZ News has been given some independent insight as to who and what has been considered for ASR DLC, as well as what could be next to surface.  Notice the use of the term "what" and not "who"–you may have mixed feelings on what we know, but you'll know it too–when we tell you about it in a story Tuesday.