Poll: 58% Think ASR Art Spat Handled Well
by Tristan Oliver
March 29, 2010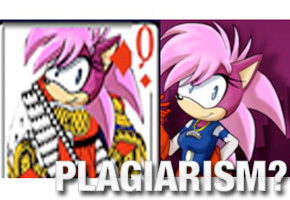 A Thumbs Up from Community Observers
The results of the latest TSSZ News @Issue poll indicate a majority of fans were pleased with Sumo Digital's response to the discovery of a piece of fan work that slipped through the cracks, and ended up becoming a part of Sonic & Sega All-Stars Racing.
Our two week poll asked if you were satisfied by the response, which included a personal apology from Sumo's Steve Lycett and a shipment of goods to DeviantARTist  RianaLD.  Out of 438 votes, 58 percent said the matter was handled well.  Still, 23 percent felt the situation should have never occurred in the first place, while six percent felt not enough was done to rectify the situation.
Thirteen percent of those polled were unsure.
A new poll is now available for you to vote on.  You can discuss the latest results below, in our discussion area.