Sonic Relief 2010 Raises Over $600
by Tristan Oliver
March 29, 2010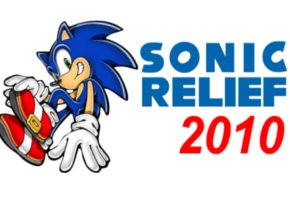 A Big Relief to Sport Relief
The combination of donation requirements for an art contest and increased community awareness helped make this year's Sonic Relief a success leaps and bounds over 2009.
Today, The Sonic Stadium announced that over $624 in US dollars had been raised, factoring in JustGiving's Gift Aid, which supplements certain existing donations.  That money will go to Sport Relief, which aims to alleviate those stricken by poverty in the UK and across the world.
Though impressive, Sonic Relief founder MK Skillz thinks with more exposure, efforts for the fundraiser can expand even more.
"If we can raise this much even with a lack of publicity, imagine what we could do if the whole community got involved," he said as part of his results statement today.
MK Skillz also noted in his statement the level of community interest will ultimately determine whether Sonic Relief is back again in 2011.