Diving into Future ASR DLC
by Tristan Oliver
March 30, 2010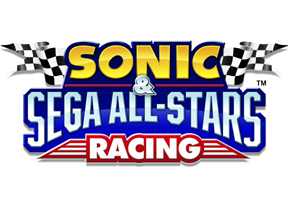 Think New Characters Are Next?  Maybe Not
Sega may have a very nice roster lined up for future DLC in Sonic & Sega All-Stars Racing, but may first be focused on releasing more modest content.  That's according to a reliable source who spoke with TSSZ News over the weekend.
Speaking on condition of anonymity, we've learned much of what's to come depends on how Sega shapes up its DLC release schedule for ASR. Yesterday we told you about how the content is already out of Sumo's hands.  We were not provided with specifics on that schedule.  Still, our tipster's expectation is that the best will be saved for last.  What comes before then?  Again, we didn't receive specifics on this point, but the source believes a new or alternate mode–or something related–could be in the pipeline.  In any event, it would not be as significant as a playable character.
If it holds, the moderation fits what Sega's already released to XBOX Live.  Aside from a frame rate fix, the only DLC so far has been a $5 cheat code, and a full set of wardrobe for your Avatar that, if all purchased, would run you about $38.
Be assured, however, that patience will pay off.  There are characters coming, and we are told a variety are under consideration.  Our source claimed priority was given to more obscure Sega franchises, and ones that would appeal more to the older, non-Nintendo crowd.  That could dispel recent rumors that Metal Sonic is ready to be released.
What's more, we were told franchises from the Sega Saturn era may get the highest priority  As examples, TSSZ News has learned Astal from the 1995 game of the same name and Pepper from Clockwork Knight were under consideration.  One may work better than the other. We've learned Astal was looked at with a bird–hardly a good fit for a kart racing game, but not out of the question given Opa-Opa's presence on the main roster.  Meanwhile, Pepper had his horse Silver in tow.  Veteran Sega gamers may remember that Silver had wheels and a basket attached to him.  Furthermore, given some of the recent hints at relations to "Steel, iron," and "aluminum" Sumo's own Steve Lycett dropped on his Twitter account, the Pepper/Silver duo may be more a reality than anything else in this story.
Still, a third character could make the cut simply on current relevance: Bayonetta.  Our source tells TSSZ News that the sexy assassin was under consideration for DLC "recently"–no wonder, since the game of the same name has quickly sold a million copies worldwide in just a few months.  As for vehicle choice, we weren't given specifics, but it's much easier to connect the dots; avid Bayonetta gamers may remember Chapter 8, where among other things, the protagonist rides a motorcycle.  There are also in-game scenes where Bayonetta is riding a car with Enzo.  Either scenario is a perfect fit for ASR.
For the record, we are treating this as rumor, as we can't yet corroborate the information received.  If you can help, we ask you to do so via our News Tips system.  That noted, we feel confident at least some of what is presented here will pan out–at this point, it is Sega's call on when.  Just remember the last time we were told something wasn't going to happen.