Sega's Bipolar Response to Sonic 4 Soundtrack Leak
by Tristan Oliver
March 30, 2010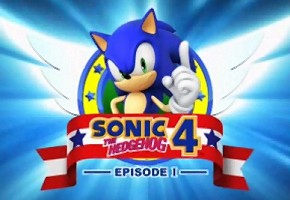 Why Are Some Remixes Being Featured and Others C&Ded?
Aside from wiping direct links to it from their forums, those responsible for the security Sonic the Hedgehog 4 assets took their time cleaning the Internet of the recent soundtrack leak.  But if you're a musician or remix artist, you may have noticed one odd step too many taken.
As expected, Sega representatives scoured for the files on YouTube and elsewhere.  The original SoundCloud link to the streaming files now leads to a page that has nothing, and relays on YouTube have been thrust offline–the victim of copyright notices.  Of note is how some of the notices originate from Sega Europe, and not the American division.
Also of note: How Sega is wielding the hammer not just toward the original soundtracks, but fan remixes.  TSSZ News has learned of at least a few remixes from the rest of the Sonic 4 soundtrack also being served with takedown notices.
Why is that strange?  Today, Sega of America's RubyEclipse posted a showcase of Sonic 4 fan remixes prominently on the company's blog.  Even stranger is how RubyEclipse was, directly amid discussion of the leak on Sonic Retro, actively seeking remixes for the feature–as if the leak never happened.  Not once was the tone of discussion ever acknowledged.
Why the double standard?  It's both obvious and understandable.  Today's feature on the SoA blog only featured remixes of the one track officially released–Act 1 of Splash Hill Zone.  Still, for company representatives to embrace and acknowledge fan works in one breath, while striking down others that were the results of more questionable security in another seems, at best, bipolar.  The anomaly could be chalked up to two divisions responding to this particular leak two different ways, but will other remixes be celebrated with as much official backing when those tracks are officially released?  For that, we'll have to play the waiting game and see how much more Sega plans to release before Sonic the Hedgehog 4: Episode I is released this Summer.