Obligatory Generic Forum Drama Coverage Template
by Tristan Oliver
April 1, 2010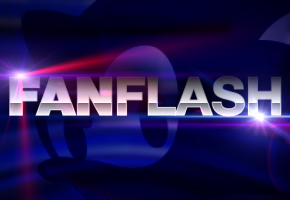 Here, a Snide Yet Inquisitive Remark

Today (or perhaps weeks ago, but since we're running low on news, let's pretend it's today), some guy on some forum who had too much time to kill pissed off a moderator who raged and may or may not have abused his valuable Internet power.
The moderator, who clearly and publicly warned the guy to quit fucking around in recent days, decided that warnings were of no help, banned that shit, and went on a locking spree.
"I am moderator, hear me roar," said the moderator in this out of context quote. "Rules apply to……you…and…not…..to……………..me."
And that's unfortunate or some similar ten dollar word, because through the needless waste of time and resources, TSSZ News uncovered a loophole in the forum's rules which explicitly state that isn't the case. It was some bullshit to do with posts only being in English, and kittens.
What's more, TSSZ News has learned through a source who has a sister's mother's uncle's second cousin whose father has a copy of the forum data that the moderator's ignored it before–twice, in fact, which, here, we will knowingly represent as 11 times.
When we inquired about this fact that bears little relevance but is still a fact, forumers pretended to be shocked in seeing this rather common occurrence rear its head again.
"In his defense, the guy was kind of a douche," one member told TSSZ News. "It doesn't seem worth talking about, if you ask me. And I've been a member of that forum for quite a while–two months, in fact. That makes me a veteran. That's what makes my opinion important."
"I don't understand why it had to happen, especially after so many times before," another member said in disagreement. "Your misleading question pared with my own hatred toward the moderator allowed me to say that I think the board leadership needs change–something I'm sure I will regret when this is published. But at least my name will be in lights!"
Being the defenders of freedom of speech and hard journalism across the globe, TSSZ News badgered the moderator to ask, aside from a clause that stated moderators have free reign, why he couldn't follow his own rules. As this remark normally preceded by a disparaging adjective notes, he was not happy.
"I am not happy," the moderator told TSSZ News. "How dare you question my limited but, in my mind, far-reaching authority! You are no longer welcome in my forum, and while you're gone, I will ensure every other post I write is dedicated to laughing at you and your site. Feel the power, bitch! Am I important yet? CAPITAL LETTERS!!"
In light of this abhorrent development, TSSZ News now plans to pretend to sue.
Other moderators on the board did return our request for comment and offered a mix of pornography, binary code, and a term paper concerning the evolution of quantum physics–all irrelevant to the story at hand, the most important story of the day, because we said so on our front page, and added bold graphics and a giant, distracting red bar to prove it. (UPDATE: Since we first published this story, one more moderator returned our requests by sending an E-coupon good for one bottle of Prozac.)
Be assured, we will not stop following this breaking, developing, urgent matter of national security that may very well determine the fate of the human race until we get answers…or until something else leaks. Be sure to lock TSSZ News in your brain for more local, live, continuing, round-the clock non-stop coverage you can count on–and care about–as it becomes available.