Metal Sonic ASR DLC Released, Then Removed
by Tristan Oliver
April 2, 2010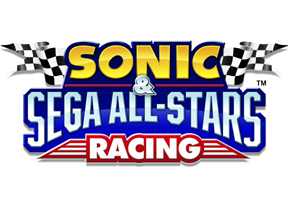 Ryo-F Now Available Everywhere
It's no joke–once again, something pretty substantial in Sonic & Sega All-Stars Racing leaked yesterday.
It appears something we previously labeled as rumor did pan out, as we're talking about the inadvertent release of Metal Sonic to the UK's Playstation store.  He came with one additional track–Egg Hangar, set in the Death Egg Zone–and five more music tracks.
Sumo Digital's Steve Lycett affirmed the release on the Sega forums yesterday, and even hinted it would be available for the XBOX 360 in short order–apparently unaware yesterday's release was never supposed to happen.
Instead, those who didn't download the pack quickly were out of luck, when the download, priced at anywhere from $7 to over $8 depending on location, was swiftly removed.  It's unclear when the download will return.
Still, yesterday wasn't a totally cruel April Fool's joke.  Players around the world are now able to enjoy Forklift Ryo as a playable character.  The small download–indicating much of the model was already available on disc–is available on both XBOX Live and PSN.  XBOX users can get it for 320 points, or $4.  PS3 users will pay a higher premium at $4.99.
The bottom line–DLC is here, and more is on the way.  Officially, no new characters were revealed, in line with a portion of a report we published Tuesday.  We're here to bring you to the rest of the lowdown, and we'll see what else from that tip plays out.