Metal Sonic / Death Egg ASR DLC Officially Released
by Tristan Oliver
April 8, 2010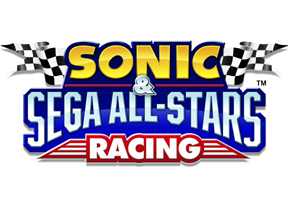 Only on XBOX, Albeit with Pricing Problems
As expected, today Sega made official the release of a playable Metal Sonic and Death Egg stage as downloadable content for Sonic & Sega All-Stars Racing.
The content is only being made available on XBOX360 for the price of 560 points, or $7. The initial release of the content carried a price point of 800 MS points, or $10, leading to initial fan scoffs.  That pricing was accidental, according to the Sonic City Blognik, and investigations are underway to rectify the situation for anyone who may have purchased the package under the 800 point pricing.
In addition to the playable character and track, the DLC contains five music tracks.  Most of this was already known from last week, when this same pack was mistakenly released to Playstation 3 owners of owners last week, then quickly taken offline.  For them, today's exclusive XBOX 360 release adds insult to injury, as they've learned their proper release won't come for two weeks.  When April 22nd hits, PS3 users will again pay a premium over XBOX 360 users, paying $7.99 for the same content.  A PS3 premium theme pack will also be available for $2.49.
If you've purchased the DLC, you may share your thoughts in our discussion area.  You may also download some screenshots and character artwork of Death Egg and Metal Sonic in action, released by Sega Europe, in our gallery below.