Japanese Sonic 4 Website Properly Launches
by Tristan Oliver
April 9, 2010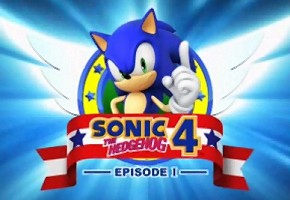 With it, Some More Splash Hill Screenshots
Today the Japanese website for Sonic the Hedgehog 4 saw a proper launch beyond the teaser page that had been online since February.
As the domestic sites have done, the Japanese site offers a closer look at Sonic, Eggman, the storyline, and the game's Splash Hill Zone.  Culture clashes here, as the descriptions between Japanese and English are far different; as an example there is no mention of "budget cuts" when speaking about Eggman on the Japanese website.
There appears the elements of video at the end of the six part site tour that doesn't want to load; we assume that component remains under tight wraps.  Unwrapped today, though, were a few screenshots from Splash Hill Zone–some old, some not.  We're sharing what we believe to be some of the new ones in our gallery below.
Thanks to all the News Tipsters who sent this in.  If you have news to share, be sure to share it with us by clicking News Tips at the top of every page.