Sonic 2 on iPhone, iPod Touch Next Week
by Tristan Oliver
April 13, 2010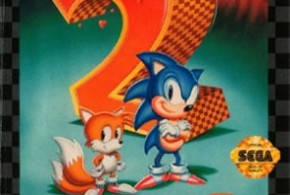 But Don't Expect 2 Player Racing…or Tails

While Sega's big plan for emulated Genesis titles on Apple's iPhone and iPod Touch may have fizzled out, the company still plans releases for the mobile platform, and Sonic the Hedgehog 2 appears next on the list.
According to a hands on preview from Appolicious, the release they played lacked a full-screen mode, and it's not clear whether that mode–which was included in the Sonic 1 iPhone release–will return.
That may be nothing compared to the other cuts reportedly made.  A Pocket Gamer report claims all multiplayer facets, including the two player racing mode, has been cut.  That's to be expected given the mechanics of Apple's devices; what wasn't is the report Tails may also have been given the axe, unplayable in any form.  The two tailed fox will tag along Sonic still.
None of this has yet been clarified, but reports indicate the mobile Sonic 2 will be out this Monday, April 19th or at a point shortly after–likely at a $5.99 price point–so the changes, if they exist, may be final.
We should learn for ourselves what's happened with the mobile edition of Sonic 2 upon its expected release next week.