Source: Sega Working on 3 Natal Based Games
by Tristan Oliver
April 15, 2010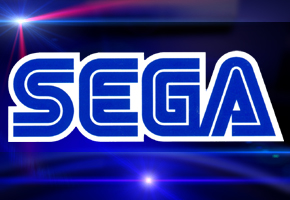 Including, Perhaps, Another Super Monkey Ball
In a March interview with CVG, Sega West head Mike Hayes expressed interest not just for Playstation's Move motion control, but Microsoft's coming Project Natal based system as well.  Hayes called it "a move potentially away from the core," added the company will "certainly be supporting" both Natal and Move, and asked Sega's Japanese division to produce a Natal-specific prototype for unveiling at E3, now 2 months away.
It turns out Sega may be producing much more than that.  A reliable source tells TSSZ News that Sega firmly has three Natal based games in development.  We do not know if any of these are slated to be shown at the upcoming E3, and we don't yet have details on two of the three titles.  Hayes did say in his CVG interview that "several" titles were in development by Sega both for Natal and Move, slated to be released later this year and in 2011.
However, our source did tip us off to one of the games on deck: A new addition to the Super Monkey Ball franchise.  We're told the game won't be a proper sequel, in the sense that it won't be branded Super Monkey Ball 3–but it will be unique in its own right, even down to the control mechanism.  Our source says to expect a different setup from recent fare offered on the Wii, which has used motion control both via controller and the Wii Balance Board.
If true, this will be SMB's first foray onto a current generation HD console.  Super Monkey Ball Deluxe was released by Sega in 2005 for the PS2 and XBOX but since then, franchise releases have largely been limited to Nintendo consoles and mobile platforms.
The source speculates but cannot affirm that any SMB offering could be part of an overall launch package for Microsoft's peripheral.  Project Natal is slated for release this Holiday season.
We've filed the information as rumor.  We will see in the coming months how much of this pans out.  Hopefully, we'll have an answer as early as June's Electronic Entertainment Expo.