Friedman, Alleged Central Figure in 2008 Unleashed Leak, Still Employed by Sega
by Tristan Oliver
April 16, 2010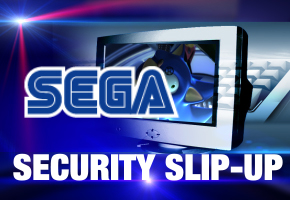 More than Two Years On, Why No Company Accountability?

Since the unauthorized release of near complete playthroughs of Sonic the Hedgehog 4: Episode 1, fans have split opinions on who should be held accountable for the leak, be it Infinity, Microsoft, Sega, or other outlets. It is widely believed that while the leak wasn't of Sega's own doing, the company did everything possible to suppress the spread of the leaks, including possible involvement in the temporary shutdown of Microsoft's PartnerNET service, and utilizing the full resources of its legal department.
Let's be clear: This latest incident wasn't Sega's fault. But if Sega can't hold itself accountable for similar incidents that stem from employee error, how can anyone be expected to know where the line's drawn in the sand?
For some context, we looked back to another well known Sonic leak: The early release of the first Sonic Unleashed video and images. It happened in March 2008 via an access document mistakenly placed in Sega's public FTP, and it was one of the first stories we reported under our current format. That leak, among other things, sent Sega's legal team to send takedown notices to YouTube and Game Trailers, as well as a letter to prominent gaming blog Kotaku asking any mention of the leaks to be removed. Kotaku editors did not comply.
With that in mind, you may be surprised to learn Miyuki Friedman, a Sega employee allegedly central to the Unleashed leak, remains on the company payroll.
We know of Friedman because one of the original sources of the Unleashed leak, Sonic Cult (now X-Cult), outed her role. When the leak first broke, Sonic Cult administrator Sazpaimon published her contact information and cited her as a company IT administrator. Responsibility was placed on Friedman by the site for mistakenly placing a private access document only intended for magazine editors in a folder on Sega's public FTP site. That document had private FTP details on how to access what was eventually leaked, including Sonic Unleashed's first gameplay video, promotional art, and a high quality Sonic render.
Two years later and in the wake of the Sonic 4 leaks, TSSZ News has learned Friedman's role hasn't changed. According to her public LinkedIn profile, Friedman remains on board with Sega of America as a "NT Administrator," a position she has held since September 2001. Friedman also serves as "Japanese Desktop Support," which likely entails serving as a technology liaison between Sega's American and Japanese divisions. If what's there is to be believed, it's clear no demotion occurred as a result of the 2008 error, and it's not clear from the profile whether Friedman's responsibilities changed in any way since.
That's surprising, given Sega's record of suppressing its own leaks hasn't exactly been cleaned up since the Sonic Unleashed situation. Last year, another private document made its way to Sega's public FTP; it detailed a strategy session the company had with Sony. And we were the first to confirm the remaining roster of Sonic & Sega All-Stars Racing earlier this year, in part due to careless coding on the official ASR website. In the latter case, we must note much of ASR's marketing had been handed off to a third party. In both instances, cease and desist letters were written to this site and others.
Still, what's noteworthy about Friedman's continued employment is how it further demonstrates the appearance that Sega remains internally tolerant of these leaks, not doing enough to care for its sensitive material until it's too late. Though Sega may have a right and responsibility to carefully guard its intellectual property–be it Sonic 4 pre-release, or Sonic Unleashed pre-announcement–the only way anyone will take those efforts seriously is if they are first enforced from within company walls.