First Look: Sonic Archives #13
by Tristan Oliver
April 20, 2010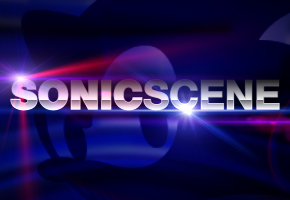 In July, Another Blast from the Past
With the main Archie Sonic comics now spanning three decades' worth of issues, it's always great for newer readers to trace steps from the past.  With Archie releasing Sonic Archives quarterly, fans get a chance to do just that.  Good news for them–we're only a couple months away to the next release.
Issue 13 will be another four pack, covering the Endgame saga–a pretty big deal for the comic series back in the 90s.  It'll be out in comic book shops late in July.
Take a trip down memory lane by checking out the official synopsis, and be sure to get the cover art that follows–it's drawn by Spaz.
SONIC THE HEDGEHOG ARCHIVES #13
The Sonic Archives series collects digitally-restored classic Sonic stories in high-quality graphic novels! Sonic Archives Volume 13 includes the rare final chapters of the critical ENDGAME SAGA and related side-stories originally featured in the SONIC SUPER SPECIAL series. The story begins with Princess Sally presumed dead and Sonic framed for the murder! The plot darkens at a break-neck pace, leading to the final confrontation between Sonic and the original Dr. Robotnik!
SCRIPT: Michael Gallagher
ART: Manny Galan, Sam Maxwell, Art Mawhinney, and Patrick "SPAZ" Spaziante
Shipping Date: July 14th, 2010
On Sale at Comic Shops: July 21st, 2010
112-page, full-color paperback
ISBN: 978-1879794559
$7.95 US