Sega Chief Hayes Clarifies Company Stance on Wii
by Tristan Oliver
April 22, 2010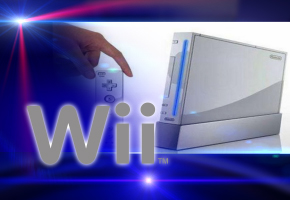 "There were some erroneous quotes that went out"

Speaking to IndustryGamers.com, Sega West president Mike Hayes reassured his company will not be ignoring "core" gamers on Nintendo's Wii, but acknowledged a majority of what the company has and will produce in the future will lean casual.
Hayes used the interview to clarify and correct previous statements made by Sega employees, most notably the company's director of the now defunct Sega Studios in San Francisco, Constantine Hantzopoulos. In an interview with 1UP, Hantzopoulos inferred more Mature titles for the Wii were "probably not" going to happen. According to Hayes, that is not the case:
To be blunt, there were some erroneous quotes that went out. They did come from Sega personnel but they weren't appropriate or accurate. I did speak to a lot of the European press, saying 'Please ignore all that.' With Tournament of Legends we've definitely brought that down to more like a T-rated level. So there's a viable market there. Is it going to be as big as the Teen or Mature market that exists on the Xbox 360 or PS3 platforms? Certainly not. Is it viable, because the cost of development on the Wii is significantly less than those other platforms? Then, potentially the answer is yes.
Still, in the interview, Hayes conceded a majority of Sega's products for the Wii caters to casual gamers.
"Most of what Sega does on the Wii is more in that field," Hayes said. "But I still say there's an opportunity for titles in that more edgy genre. [….] I still think it continues to surprise with the software numbers it can notch up on appropriate titles."