Sega Shutting Off PSU Online Play for Expansion Holdouts
by Tristan Oliver
April 22, 2010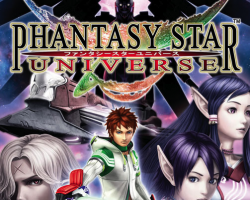 "A Necessary Change," Says Release
Some XBOX360 players of Phantasy Star Universe who thought they dodged a bullet when online play was recently deactivated for their PC and PS2 counterparts learned Wednesday they are not totally out of the woods.
Sega's official PSU website announced non-adopters of the game's Ambition of the Illuminus expansion pack need to become late adopters in order to continue online play.  As of June 21st, the pack will be a requirement to continue playing online.
Sega's release spins the requirement as a necessary evil, in order for the long awaited Supplemental Update to see domestic release.  That's expected to come along early in the Summer.
"Going forward this is a necessary change to allow the Supplemental Update to come to our servers," the release said.  "We will be doing our best to move version 1.0 users to the AOTI version of the game, and to make this an easy and readily available option."
The expansion was first released in November 2007 to XBOX Live and initially cost $20. The XBOX Live website now lists the cost as 800 MS points, or $10.
There may be benefits in biting the bullet, though.  Sega's release promises the new update will add more weapons, outfits, customization options, balance changes, and more.