Promotion for NA Black Wii Leaked, Affirmed
by Tristan Oliver
April 29, 2010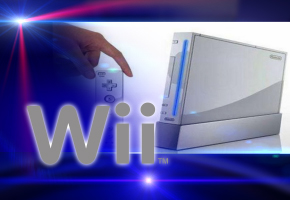 GameStop Sends Letter to Employees After Nintendo Threat
Prominent gaming news source Kotaku has published a photo affirming Nintendo Wii systems bundled in black will be coming to North America next month, perhaps as early as next Sunday,  May 9th.
The artwork shows the black Wii–not yet officially announced by Nintendo–on display as part of a $199.99 value bundle, with a Wii MotionPlus controller, a copy of Wii Sports Resort, and the original Wii Sports allegedly included.
The leak of the photo prompted GameStop corporate to fire off a letter to all of its stores, which Kotaku also received and published through a tipster.  The letter expressed disappointment at the leak.
"Until Nintendo decides to announce THEIR product, there should be no discussion of it with customers, period," the letter read in part.  "All activity like this does is hurt our reputation with publishers and manufacturers and potentially hurts our company."
To be sure, the Kotaku report cited above allege sources who claim Nintendo threatened to yank all of its merchandise with the large gaming retailer.
The leak may only be significant within North America, but elsewhere, the black Wiis have been on sale for some time.