RubyEclipse on Sonic 4 Update Drought: "The Wait Will be Worth It"
by Tristan Oliver
April 30, 2010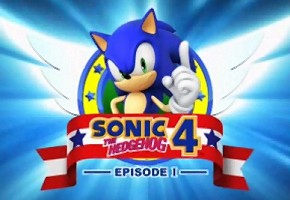 A Tall Order of Patience, All Things Considered

Despite nearly the entire game being leaked in video form for the masses to widely digest a month ago, the calls for more official updates on Sonic the Hedgehog 4: Episode I are growing louder. Today, that prompted a Sega community manager to reassure anxious fans that the promotion schedule is not totally on hold.
"All I can say for now – when things kick back up again, the wait will be worth it," said RubyEclipse this afternoon on the Sega forums, following a note of thanks for those who have been patient.
The comments are best served upon those who deliberately avoided seeing what the fuss was about earlier in the month, and a small number in that category remains. The results of a TSSZ News@Issue poll published Monday indicate seventeen percent of participants didn't see any of the leaks.
But such words could be haunting, especially if future reveals show anything the leaks haven't already disclosed. Though direct viewing of the videos in question have largely been scrubbed off the Internet, the knowledge gained from them remains–including the formats and classic callbacks of zones beyond Splash Hill (mine carts and all), the use of Super Sonic, the structure of E.G.G. Station Zone, and the teaser at the end credits.
A Sega forumer did question RubyEclipse if his comment also covered the content of the leaks.
"Time will reveal all things," he responded vaguely.