Sonic Well Represented in Golden Joystick Nominations
by Tristan Oliver
May 5, 2010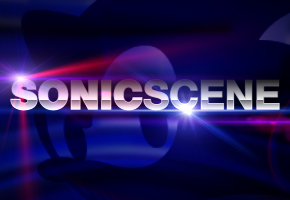 Including Sonic 4…Even Though It's Not Out Yet
Sonic & Sega All-Stars Racing, Sonic Classic Collection, Sonic Rivals 2 and even the upcoming Sonic the Hedgehog 4: Episode I are being considered for a series of Golden Joystick Awards.
The long list of nominations are released for the 28th round of votes.  Your vote in this round counts toward your favorite games making it to the short list, and the next round of voting.  As of the time of this article's publication, more than 50,000 votes have already been cast for the Future Publishing sponsored event.
Of note for Sonic fans is ASR's presence on the list for Racing Game of the Year, Portable Game of the Year, and Ultimate Game of the Year.  In the former, it will go up against some tough competition, including the not yet released ModNation Racers, and Wipeout HD.  ASR's developer, Sumo Digital, is in the running for UK Developer of the Year.  Sega, which last year was on the short list for that same category, is nowhere to be found this year.
Even though it's assumed we're still a couple months away to launch, Sonic 4 has grabbed the attention of Golden Joystick organizers.  The game is nominated in the One to Watch category.
Sonic Classic Collection also gets a nod for Portable and Ultimate Game of the Year, while Mario and Sonic at the Olympic Winter Games is recognized in the Ultimate and Sports Game of the Year categories.
You can cast your vote at the link cited above.  The first round of voting closes May 27th.  From there, we'll find out what if any Sonic representation makes it to the short list.