XSEED Opens Ivy the Kiwi? Facebook Page
by Tristan Oliver
May 10, 2010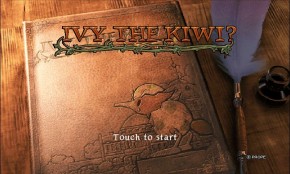 Social Networking Component Hatches
Overlooked last week when XSEED Games announced its acquisition of publishing rights to Prope's Ivy the Kiwi? was the near immediate opening of a domestic Facebook page for the title.
Complementing its Japanese equivalent on the social media landscape, XSEED's page includes detailed information on the project, as well as two pages of a four page spread that's headed to readers of Nintendo Power magazine in the upcoming June edition.
Also included are the same screenshots we had for you last week–presumably with more to come–and perhaps the most convincing promotional tagline yet for Yuji Naka's latest project: "If you've ever wanted to launch a baby bird like a nuke, this game's for you!"
As of the time of this article's publication, the page is liked by just 31 people of the millions who regularly use Facebook.  That should increase as we get close to Ivy the Kiwi?'s domestic launch this Summer.