Inside the Pages: Sonic Universe #16
by Tristan Oliver
May 12, 2010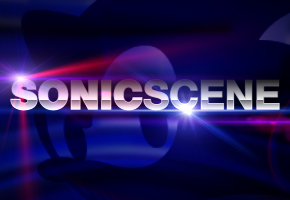 "Journey Into the East" Begins its Conclusion, Inside
Shipping out to subscribers today is issue sixteen of the side Sonic series from Archie Comics, Sonic Universe.
This issue concludes the four part Journey Into the East story arc.  In it, Sonic will be fighting Espio as traitor, and Monkey Khan has a foe of his own.  Ian Flynn penned the script, and Tracy Yardley is behind the pencils, as well as the cover art.
The cover and first five pages of Sonic Universe issue 16 follow Archie's official synopsis.  If you don't subscribe, don't worry–
"A World Under Constant Vigil": In this grand finale to the "Journey to the East" story arc, Sonic must confront the traitor to the Chaotix — Espio! But Sonic isn't the only one in a face-off: Monkey Khan comes up against the enigmatic Bride of the Shinobi Clan, and a long-held secret is revealed! History unfolds, hidden traps are around every corner, and the fate of the world hinges on this final mission!
SCRIPT: Ian Flynn
PENCILS: Tracy Yardley!
32 pages, $2.99, in stores on May 19.