TSS Webmaster Previews Sonic 4 via Spong
by Tristan Oliver
May 14, 2010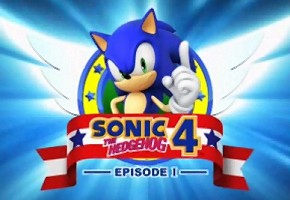 Joscelyne: "Don't be fooled by selective internet video"…with No Playtime Accrued
Strangely not promoted on The Sonic Stadium–the site in which Svend Jocselyne came to Internet prominence–is a two page Sonic 4 preview from April 30th he penned on Spong.com, the multiplatform website he's employed with.  As part of the preview, which was largely positive, Joscelyne addressed the rash of leaks that plagued the PartnerNET release of the next Sonic.
"I've [….] seen those dodgy-quality internet videos that leaked shortly after the game's announcement," Joscelyne wrote, evidently ignoring the fact that high quality, direct video feeds had been leaked weeks before the time of his article's publication. "And I've got to say, that there's no point passing judgment until you see it running first-hand."
"See" is the operative word, because as with other previews, he did not have a chance to play the game firsthand.  For that reason, some of the core mechanics like controls couldn't be personally assessed.  Instead, Joscelyne was treated to a demonstration of Splash Hill in its entirety.  That alone was enough to promote excitement.
"The graphics are fantastic, the animation on Sonic is wonderful, and the gameplay mechanics are just the kind that fans have been clamouring for," he said.  "Don't be fooled by selective internet video – this really could be the return to past glory that the faithful have been waiting for."
Joscelyne also dismissed concerns about the execution of Sonic's homing attack in-game.  You can read the preview, in full, at the hyperlink cited above.