Sonic X Season 2 Trickles Onto Hulu
by Tristan Oliver
May 18, 2010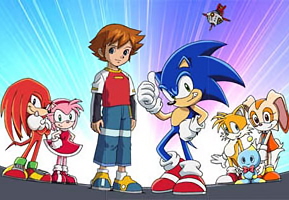 1st Half Only Dubbed for Now
The push of Sonic X to Hulu rolls on with the release of second season episodes, episodes 27 through 39.
Different this time around is how the English dubs get priority.  Upon the first season release, the original Japanese edition was first to stream online, complete with subtitles.  Though the dubbed second half of season 2 should soon see release, it's unclear whether any season 2 subs will be available for streaming.  Also of note: the episodes remain region locked, and can't legitimately be seen outside the United States.
We thank gamelordabd for sending this information in via a news tip.  If you have news to share, be sure to share it with us by clicking News Tips at the top of every page.